Make your

music


stand out on


Instagram

SongRender lets you create music visualizers, podcast clips
and more to help grow your audience online.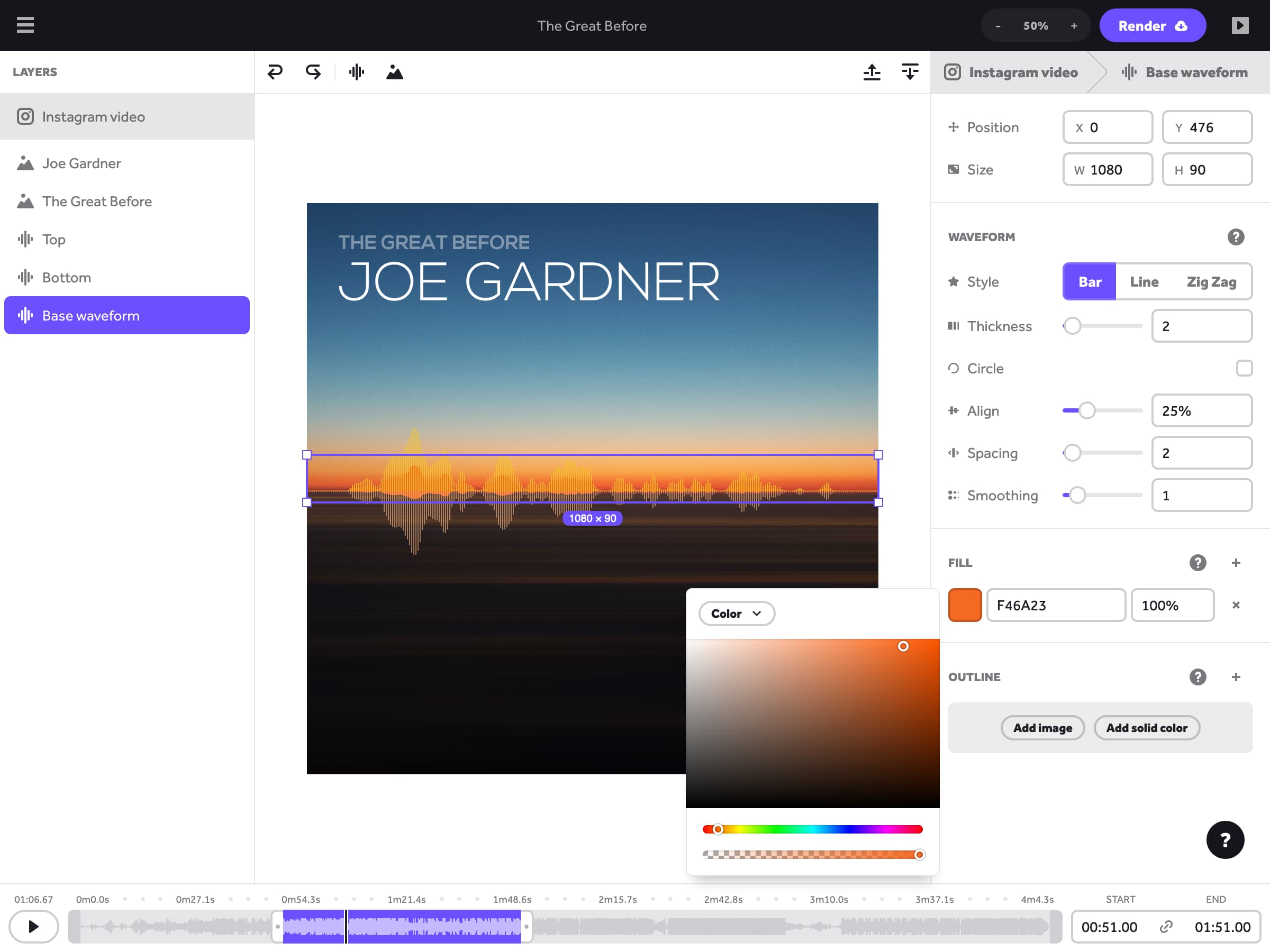 Create beautiful videos in minutes
Drag & drop video editor

Easily add images, audio and text, then edit your video right in your browser. Your video will look perfect in no time.

Endless possibilities

Customizable music visualizers, progress bar animations, graphics and fonts make it easy to stand out from the crowd.

Social media ready

Export your video for any platform — YouTube, Instagram, TikTok, Stories, Twitter, Facebook, LinkedIn or in full 1080p HD.
See more features
Over 50,000 videos made
See why so many people choose SongRender.
Music visualizers

With an advanced audio visualization algorithm and customizable waveforms, SongRender is the easiest way to make stunning music visualizer videos.

Music visualizers

Podcast clips

Create beautiful video clips for every episode of your podcast with SongRender's progress bar animations, audio visualizers and graphic design tools.

Podcast clips
Why SongRender
Share to social

Most social networks won't let you post audio alone. SongRender is the easiest way to get your audio out there.

Grow your fanbase

It's a fact: people love video. Social media posts with video get 2–20x more engagement than posts without.

Look like a pro

With an easy to use editor and tons of customizations, SongRender lets anyone create professional quality videos.