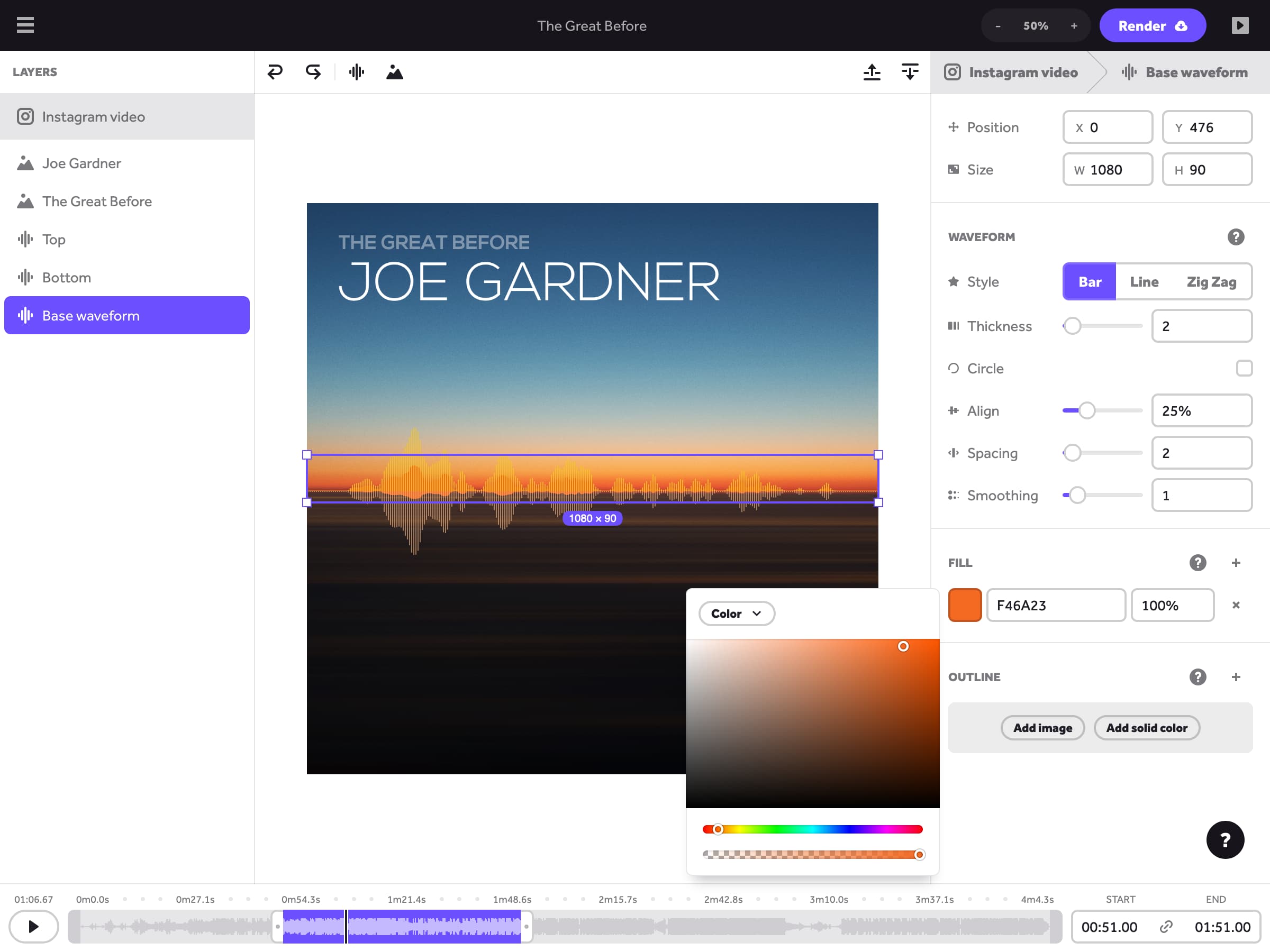 Effortless video creation
Drag & drop video editor

Easily add images and audio, then edit right in your browser. Your video will look perfect in no time.

Endlessly customizable

SongRender's audio visualizers, progress bar animations, graphics and fonts let you stand out from the crowd.

Cloud rendering

Don't worry if your computer is up to it. SongRender uses super fast servers to render your videos in the cloud.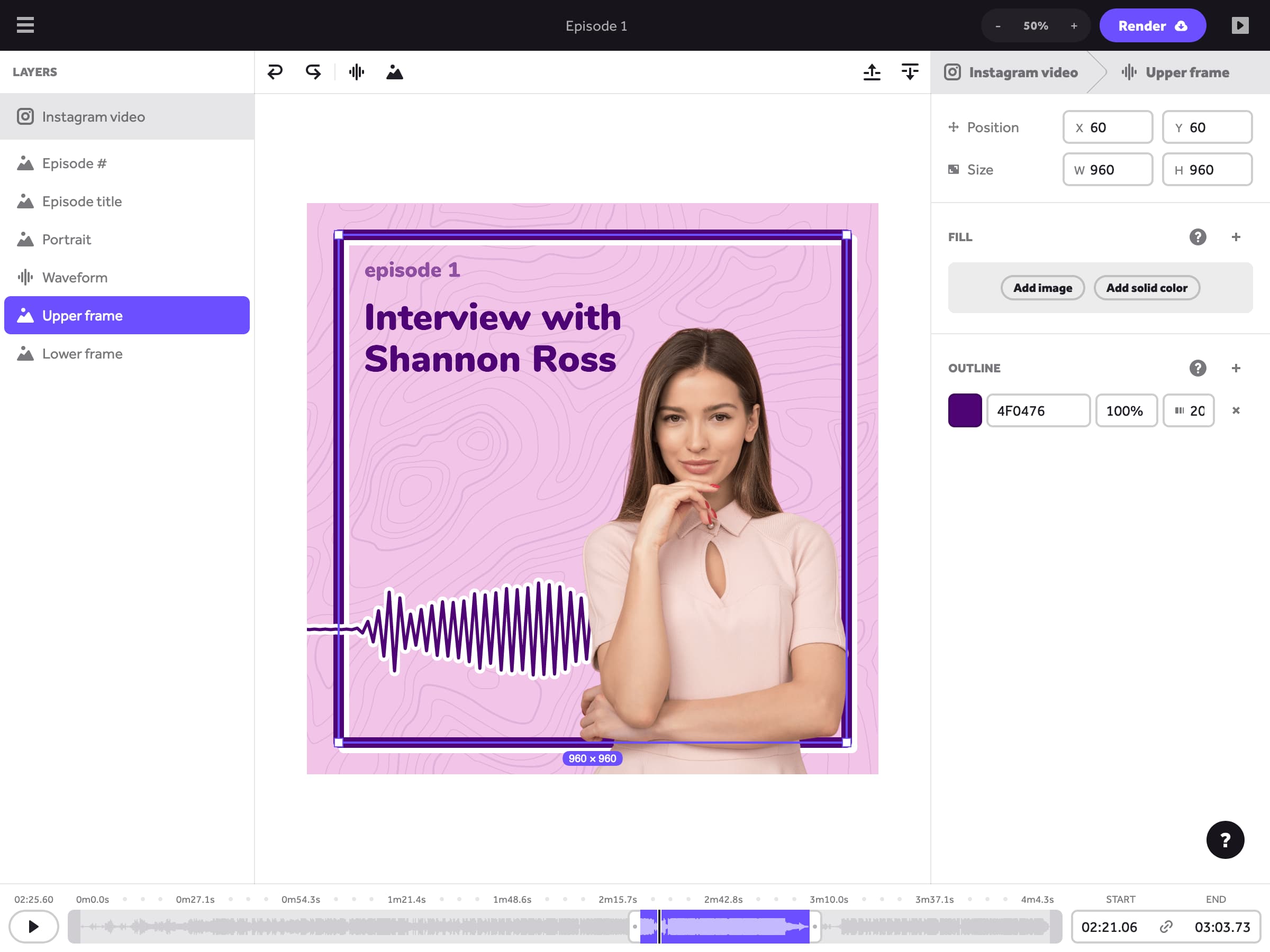 Beautiful graphic design
Layers

Multiple waveforms, album covers, episode art, text… SongRender gives you the control to make the video you want.

Outlines

One color just isn't enough. Put an outline around your waveform or image to really make it pop.

Images

Who said waveforms had to be a solid color? Use an image to fill or outline a waveform, or any other layer.
Powerful audio visualization
Advanced music visualizer

SongRender's music visualization algorithm is finely tuned so your visualizers come out looking great.

Customizable waveforms

Visualize your audio with multiple waveform styles and fine-grained control over their appearance.

Multi-band EQ

Filter out unwanted frequencies so your visualizer only shows the audio you want it to.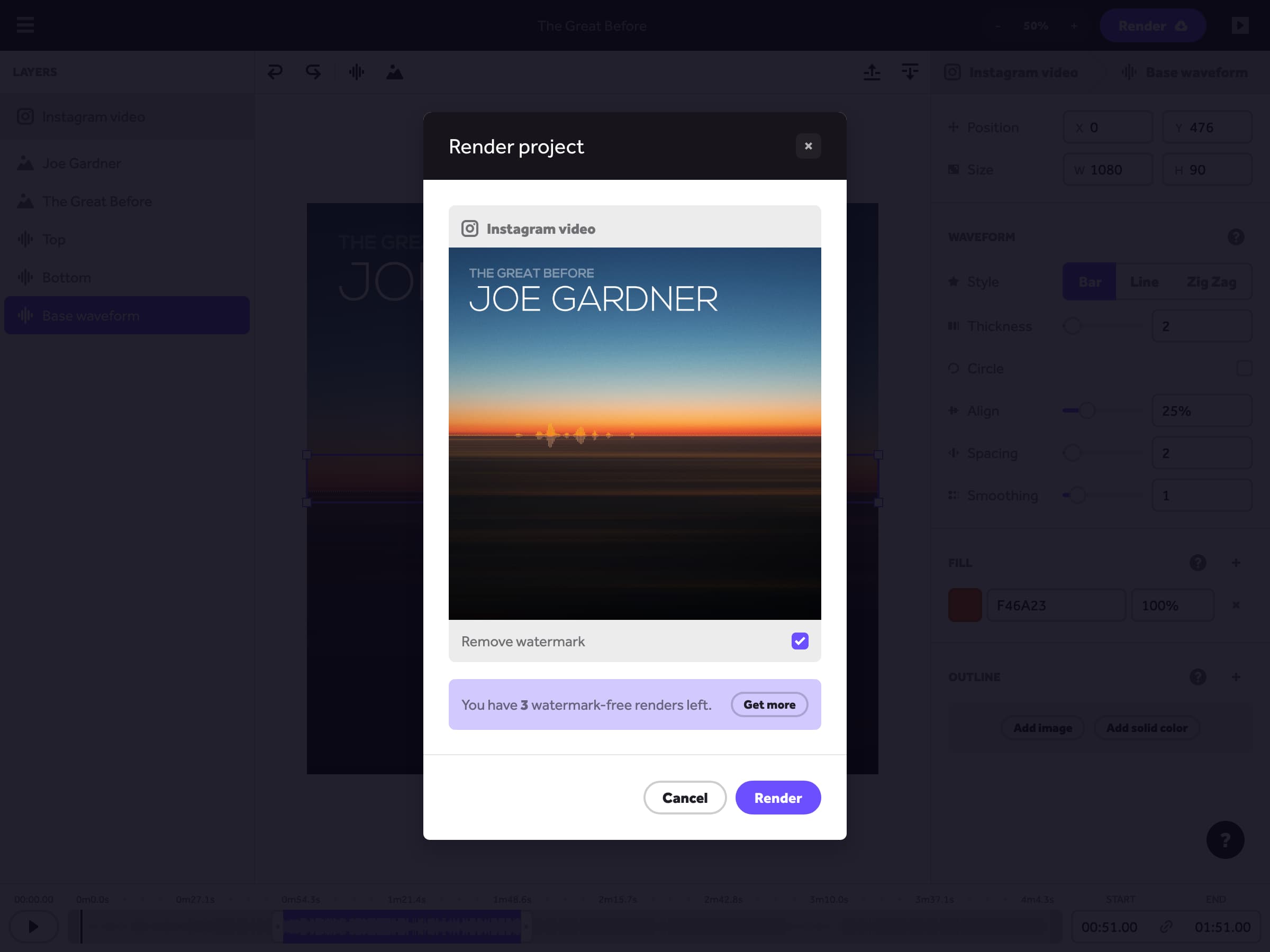 Easy social media export
Social media ready

Export your video for any platform — YouTube, Instagram, TikTok, Stories, Twitter, Facebook, LinkedIn or in full 1080p HD.

Audio highlights

Can't fit everything in a single post? SongRender lets you trim your video to highlight the perfect clip.

Unlimited freebies

Don't worry about messing up. SongRender lets you export as many watermarked videos as you want, for free.