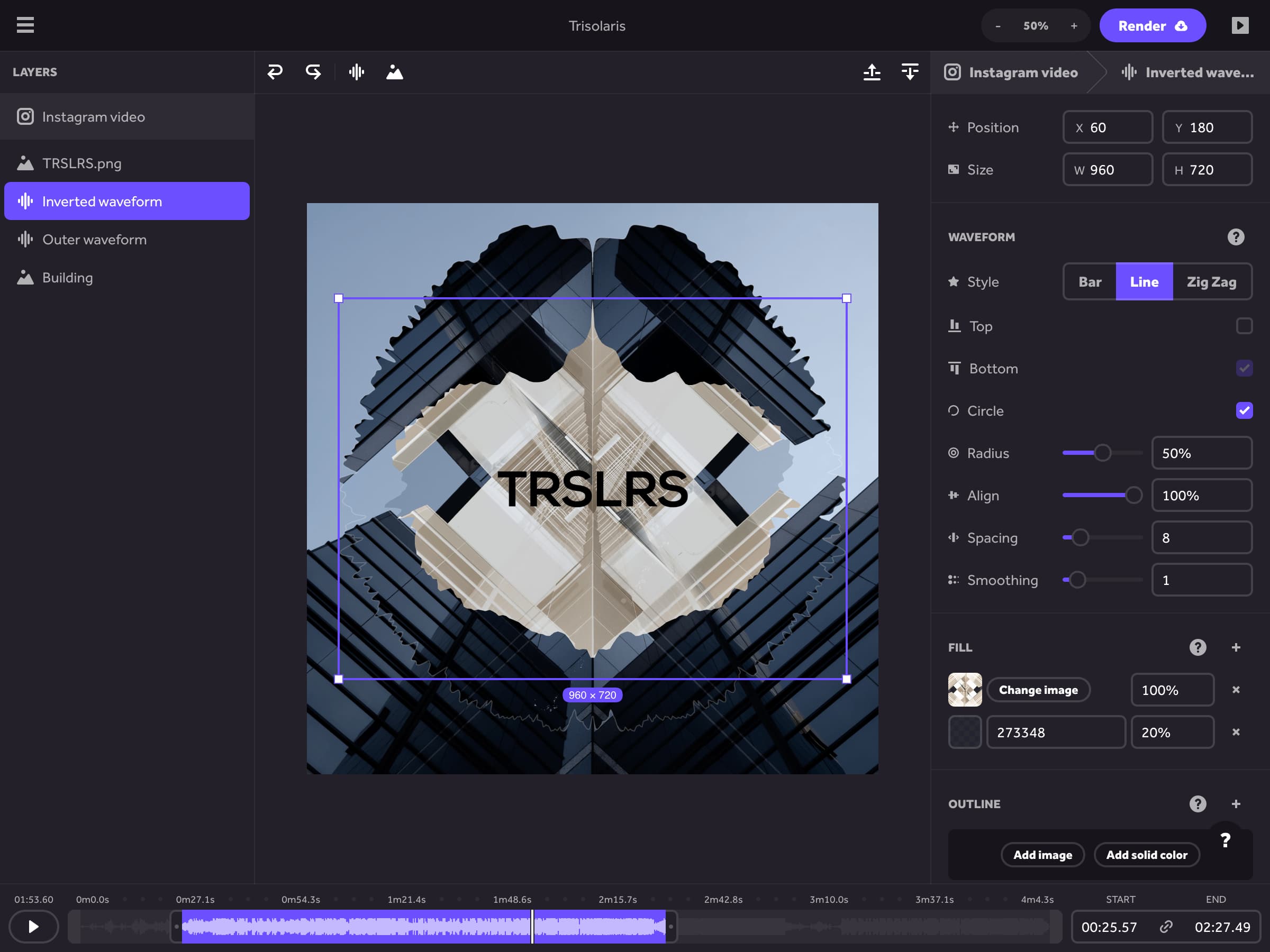 Create music visualizers in minutes
Advanced music visualization

SongRender's music visualization algorithm is finely tuned so your videos come out looking great.

Endlessly customizable

With awesome visualizer styles, multiple waveforms, image fills, outlines and a multi-band EQ, SongRender puts you in control.

Live preview

Play your video as you edit it, so you can see how your visualizer reacts to every beat — right in your browser.
See more features
Over 50,000 videos made
See why so many people choose SongRender to promote their music.
Why SongRender
Share to social

Most social networks won't let you post music alone. SongRender is the easiest way to make music visualizer videos for social media.

Grow your fanbase

Social media posts with video get 2–20x more engagement. Posting your music with video makes it much more likely that people will check it out.

Look like a pro

With an easy to use editor and tons of ways to customize your video, SongRender lets anyone create professional quality music visualizers.